While browsing on the interwebz, I found this amazing blog,
Shop My Closet Project
. I love Michelle's writing and her blog couldn't have been found at a better time since I am trying to be more aware of my clothing expenditures this year.
Shop My Closet
and
Debt Free Divas
have done a great challenge this month, the
Shop Your Closet Challenge
. For some reason, I am really really digging the idea of a month long challenge. Even though I'm going to continue to watch my spending far after the end of April, it feels like such a easy thing to do... just a month, easy peezy! And now on to the skeletons in the closets...
Week #1 Challenge - Organize My Space - Before pictures:
This is already changing! But fixing three (plus a bunch of junk areas) closets in one week isn't happening so quickly. I have already gotten materials to make something like this: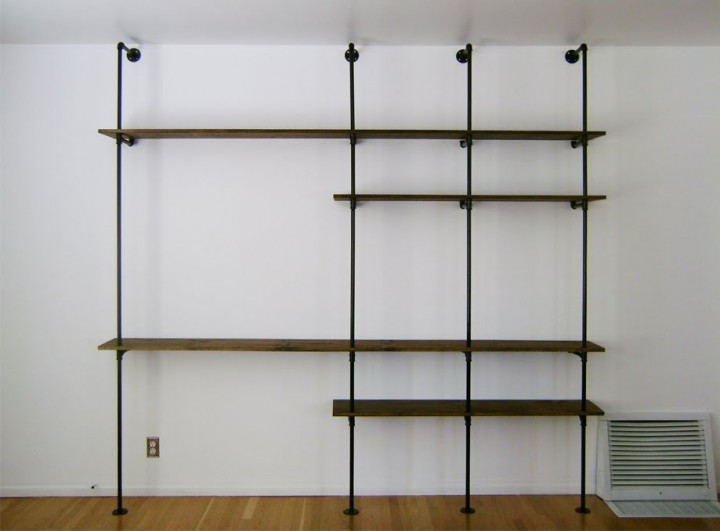 Can't wait till it is complete and beautiful! My shoes and stuff will have a great home!
Week #2 Challenge - Pop of Color
This isn't too hard for me to do. I love color and especially pops of color! I love laying out my clothes and already know what I'm going to wear.
Since I've already pulled and sorted a lot of the closet issue, I have been able to wear some new combos. Week #3 is
Accessorize and Week #4 is Back to Basics.
I totally love this challenge and hope to continue to do different month long challenges all year long.